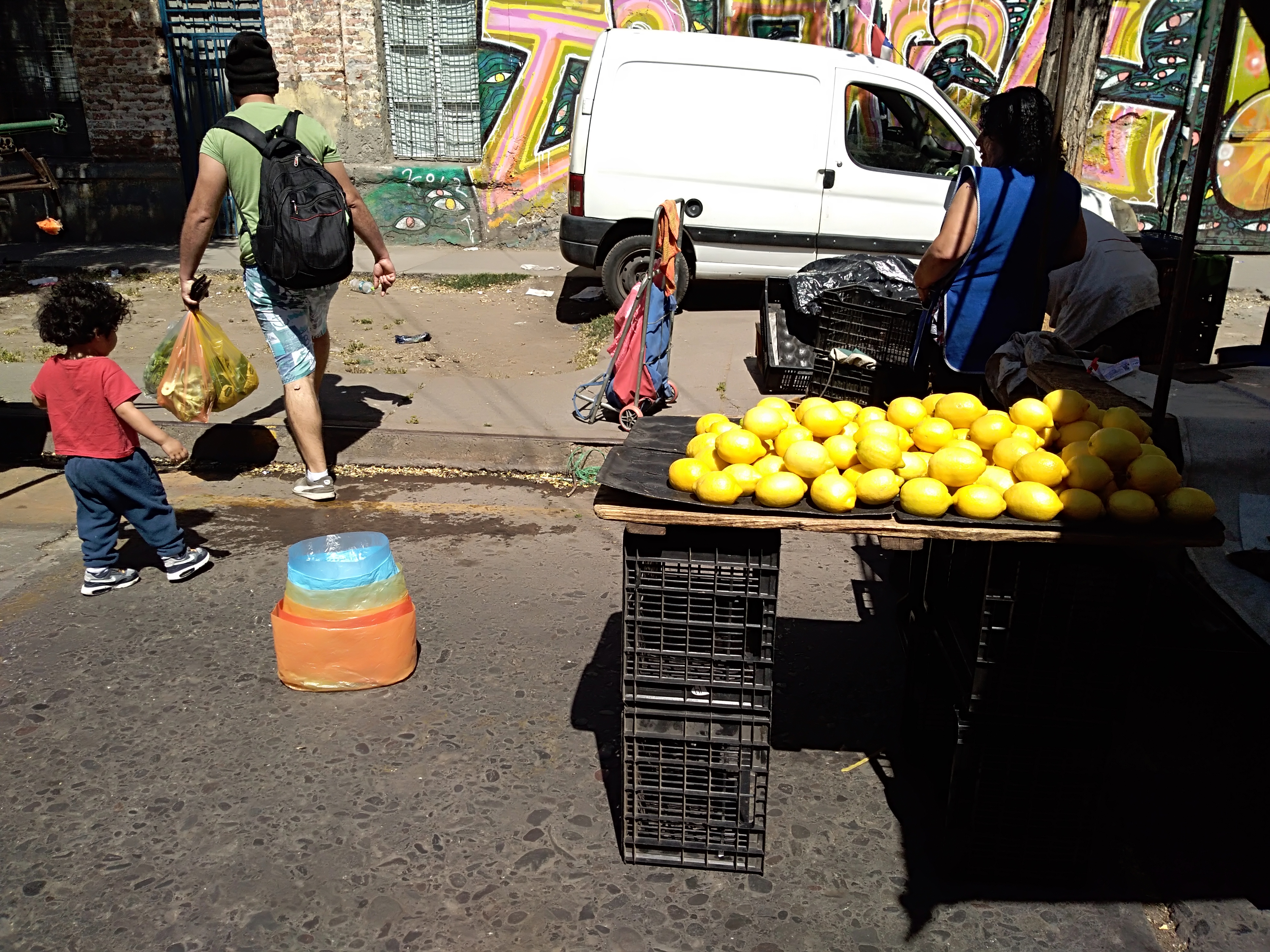 Rodrigo Lira
2015 - 2021
Bolsas plásticas | Plastic bags
Dimensiones variables | Dimensions variable


Serie que consta de objetos compuestos por una combinación de bolsas de plástico de distintos colores y tamaños, recolectas en calles colindantes a ferias y mercados. Este material blando y maleable, al ser intervenido con un simple gesto como el de doblar sus bordes, se transforma en un material momentáneamente sólido, cualidad que me permite construir un volumen apilando bolsa tras bolsa. Cada objeto está expuesto durante algunas horas sobre el pavimento y cada registro es único.

Rodrigo Lira apareció como una interferencia en la poesía chilena, luego de su muerte el poeta se transformó en mito. Fue un poeta que trabajó con recursos limitados en la producción, por años su poesía circuló mayormente de mano en mano, clandestina, y fotocopiada.









This series consists of objects made combining plastic bags in different colors and sizes, collected in the streets surrounding fruit and vegetable markets. This soft and malleable material, by simply folding its edges, is transformed into a temporary solid material, a quality that allows me to build a volume by overlapping bag upon bag. Each object is placed a few hours on the street sidewalk, and each documentation is unique.

Rodrigo Lira appeared as a disruption to Chilean poetry, becoming a cult figure after his death. He was a poet that produced with limited resources, circulating his work hand by hand for years, photocopied and clandestine.