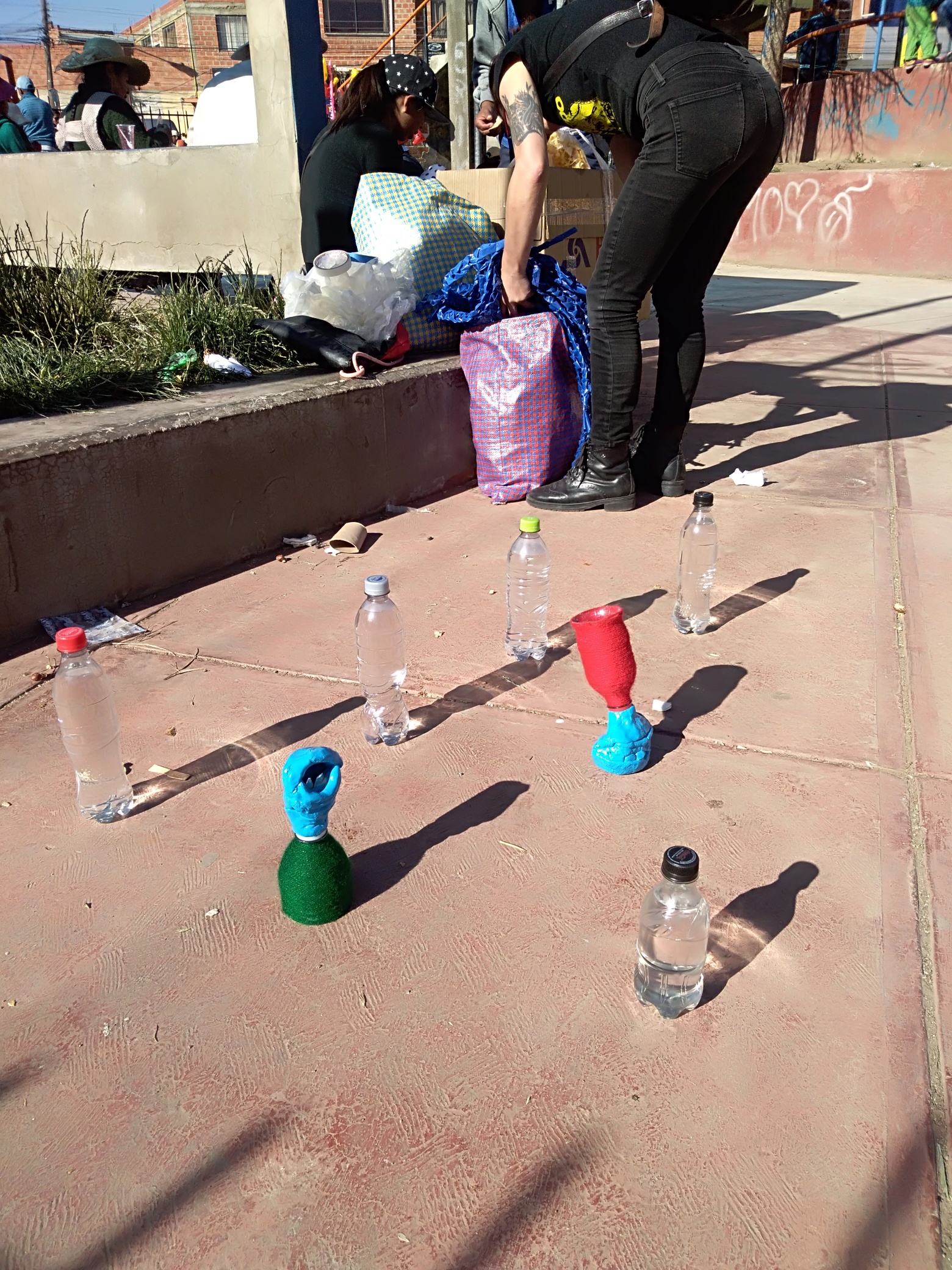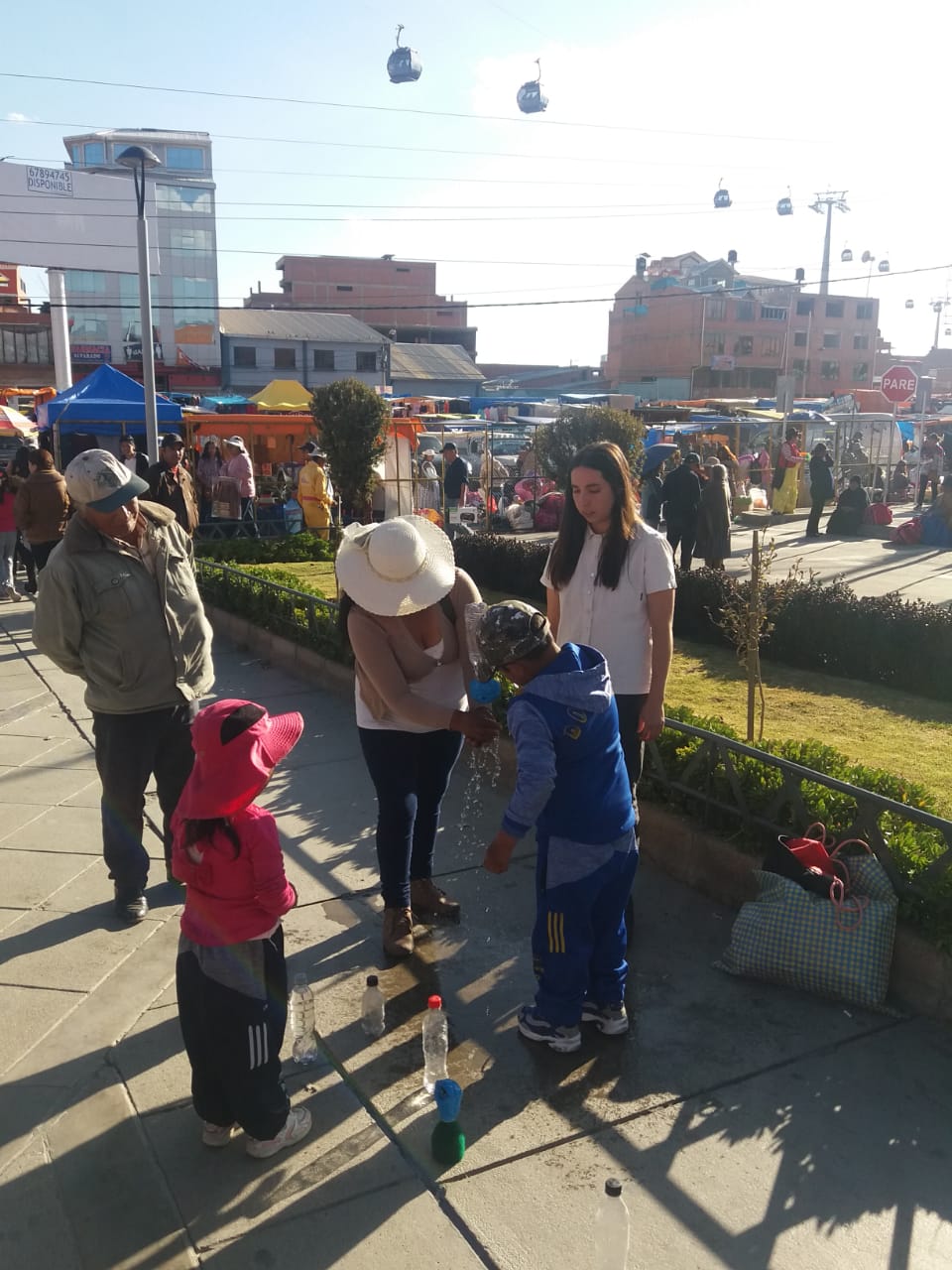 Que no me quepa en la boca
2018
Acción | Action
Feria El Alto, La Paz Bolivia


Acción que consiste en ofrecer lavar las manos gratis a transeúntes durante 3 horas. Realicé un mecanismo de irrigación manual a partir de botellas de bebidas recolectadas in situ activadas por 2 objetos de cerámica en frío con forma de boca.







3-hour action that consisted of offering passers-by to wash their hands for free. I built a manual irrigation mechanism from beverage bottles collected in situ, which were activated by 2-mouth shaped cold ceramic objects.