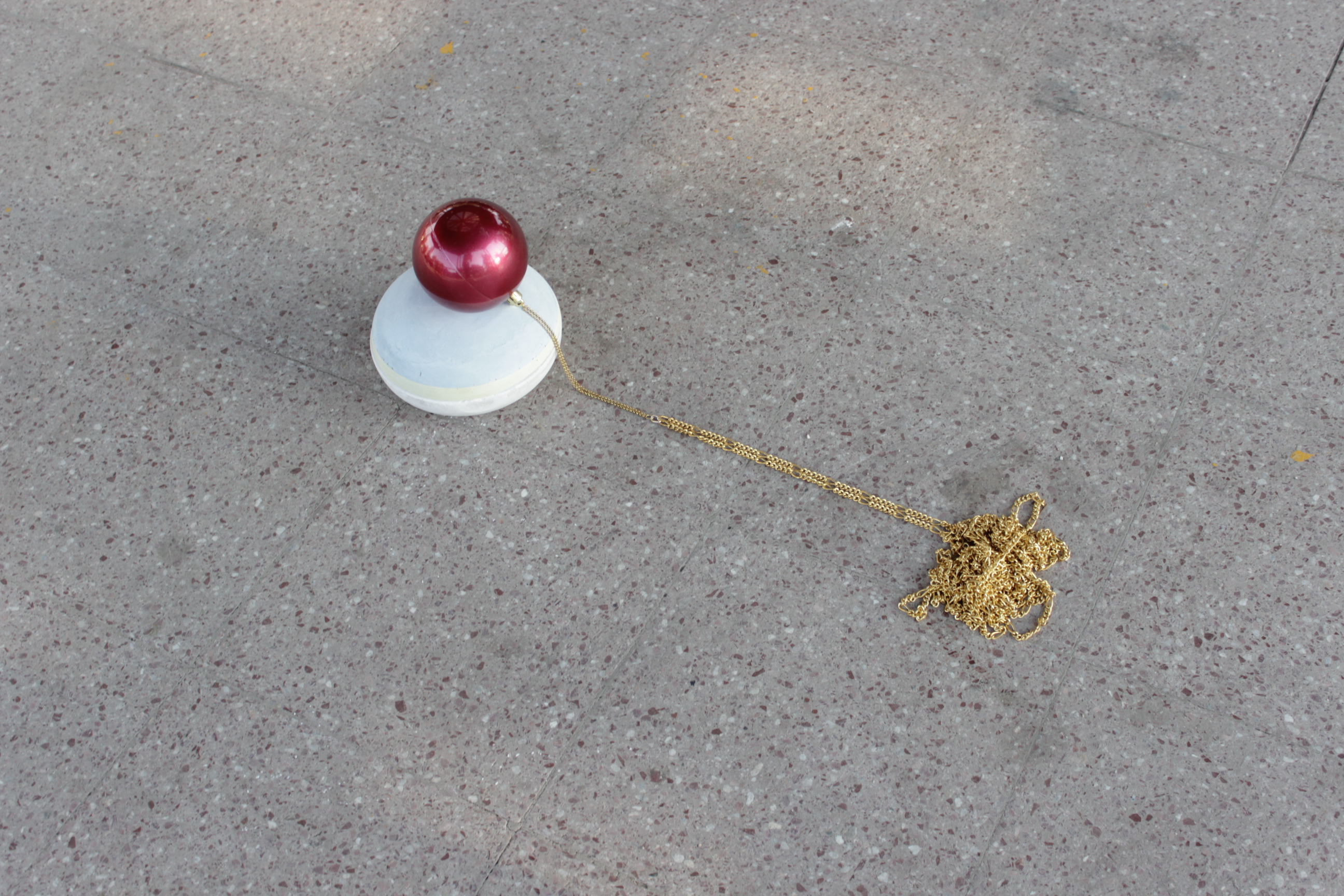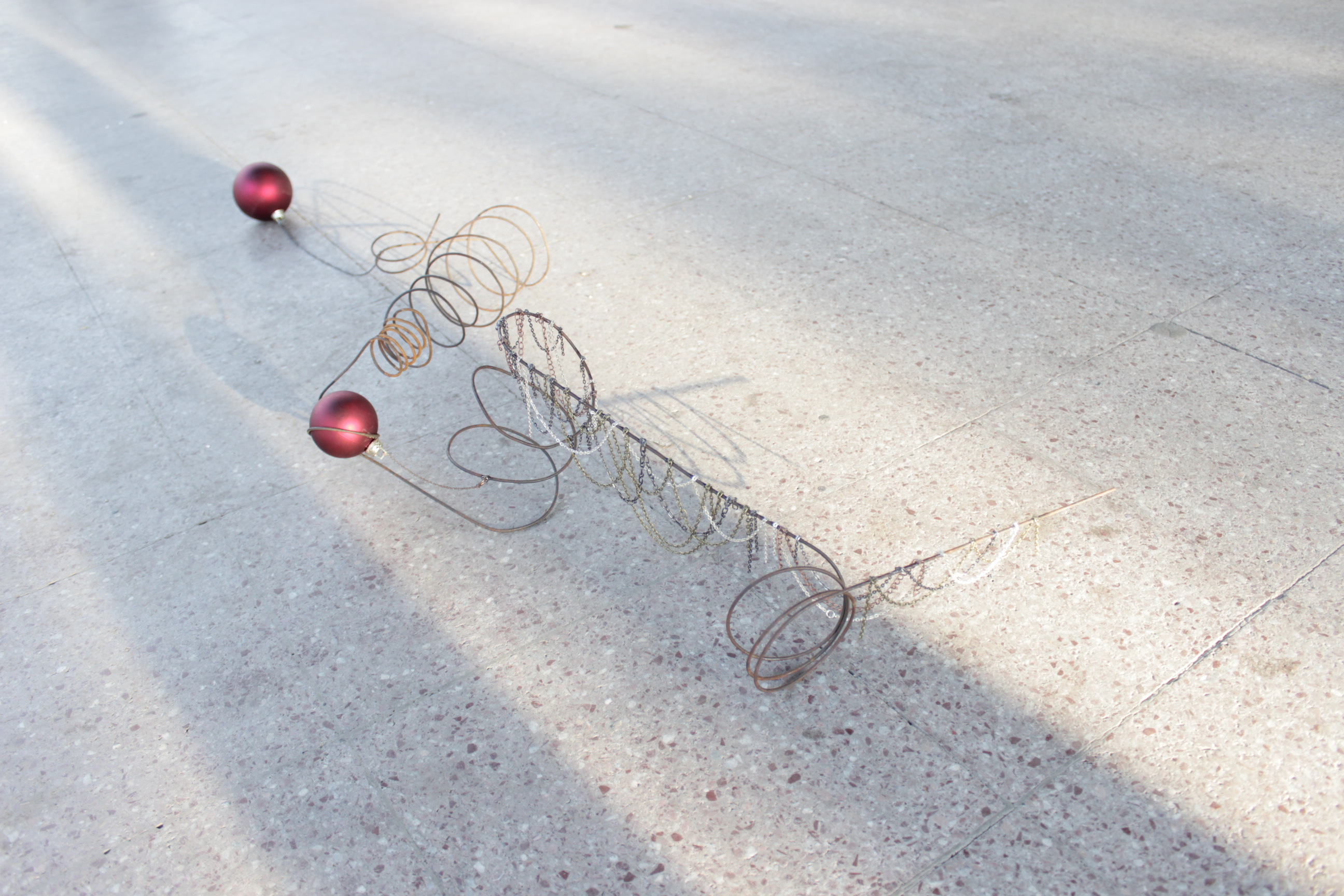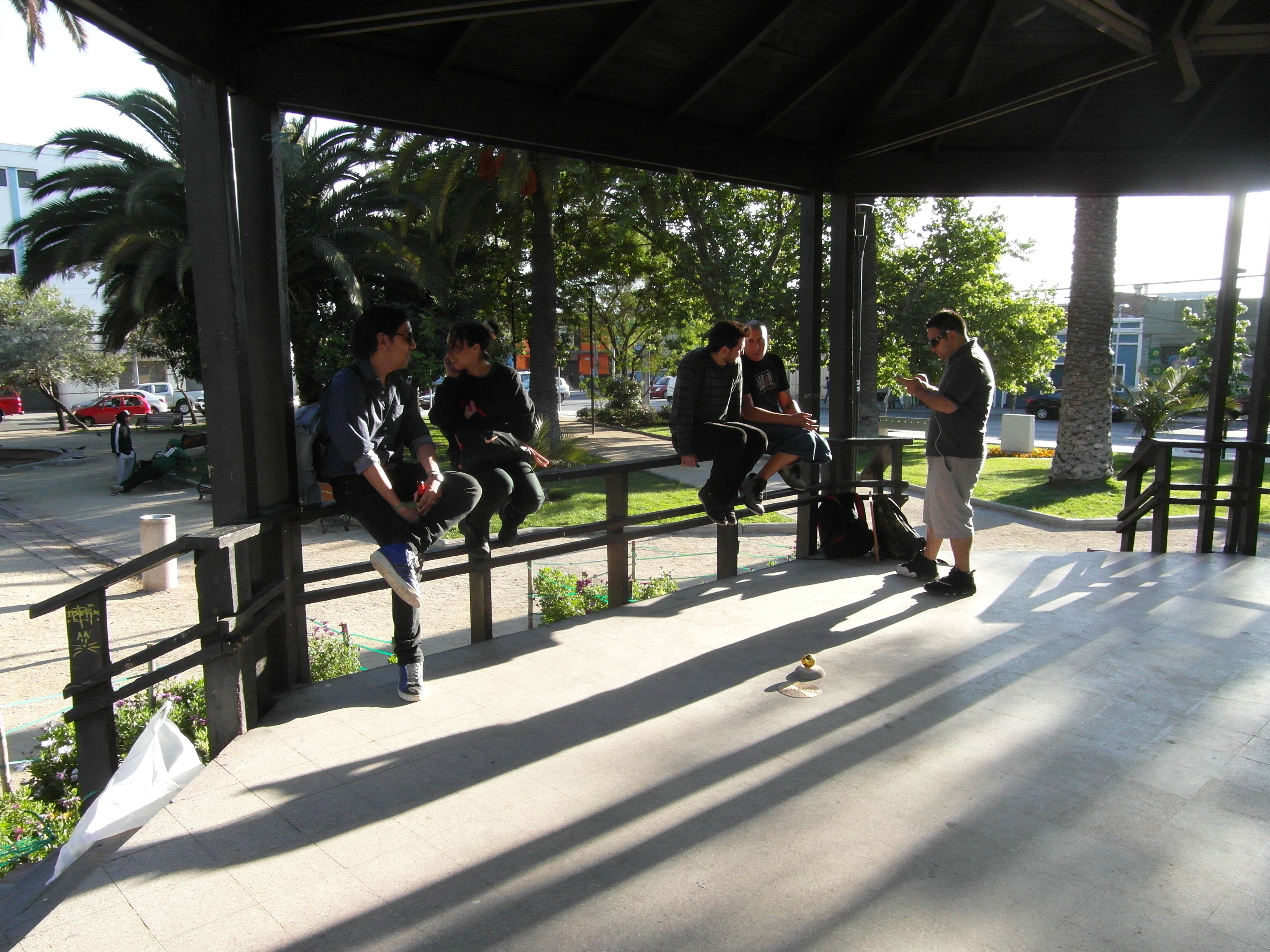 Pica Pica
2016
Instalación | Installation
Pérgola Plaza Bogotá, Santiago, Chile

5 esculturas permanecen durante 5 horas sobre el piso de la pérgola de una plaza. Son objetos que construyo con materiales de desecho recolectados en los alrededores, como pedazos de mangueras, tubos de cortina, alambres oxidados, palos de escoba, adornos navideños, madera, plástico, y restos de yeso, los que luego transformo en artesanías combinándolos con técnicas de tejido y cadenas de fantasía.






5 sculptures occupy the floor of a square pergola for five hours. The objects are built with found materials, collected in the surrounding area. A piece of hose, curtain hanging tubes, rusted wires, broomsticks, Christmas decorations, wood, plastic, and plaster leftovers, which I later transform into artisanal elements combining them with knitting techniques and plastic chains.